Magnolia Knight Newsletter
November 2017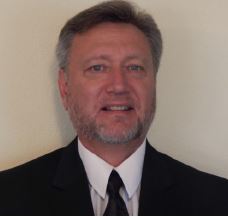 From the State Deputy
Greetings to you all. Brothers we had a pretty good October. At the time of this article, we had broken in the top 25 (at number 24) and about 25% of our membership quota. Although the number of projected Admission Degrees are lagging behind, we are exceeding the number of projected Formation and Knighthood degrees. Good work may Brothers. We should be shooting for 50% of our goal by January 15. Having said that, I am issuing a challenge to all State Officers, Directors, Chairmen, District Deputies, Grand Knights and Financial Secretaries.
Give me one KNIGHT BEFORE CHRISTMAS. As we learned either in early religion classes or maybe later in life during the RCIA training, one of the precepts of the Church is to evangelize. The Knights of Columbus is the perfect vehicle to live this commitment to grow our faith. I'm not sure about everyone but as for myself, I have grown in my faith because of the Order. Extending the invitation to Catholic men in your parish is helping them and consequently his family grow in his faith, therefore evangelizing.
Don't forget about the financial possibility for your council if you reach Star Council Status by January 15. NO STATE PER CAPITA!! This could mean hundreds of dollars NOT coming out of you treasury.
Read more
Knights in Action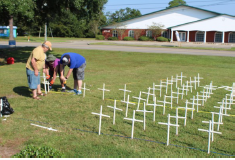 Council 9094 D'Iberville placed crosses in front of Sacred Hearth Church to remind parishioners about the Right to Life Month and the sanctity of life in all of its stages.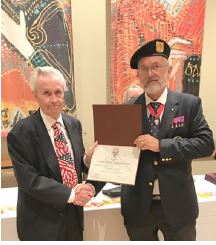 Bishop R.O. Gerow Assy 554 Jackson held a Patriotic Degree on October 14 inducting 17 members. SK Larry Roberts, Bishop Brunini Assy 2269, retiring from the 4th Degree team, was recognized for his 31 years of service on degree teams in Louisiana and Mississippi by State Master Jerry Schmuck.
Read more news
from
across the state.