Magnolia Knight Newsletter
March 2018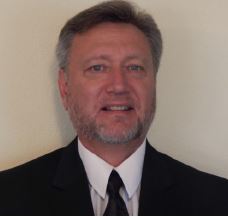 From the State Deputy
Greetings to you all. As Lent begins, so does our fish fries. But, it's much more than that. As many of us commit to raising funds for the Bishop Gerow, Bishop Houck, Culture of Life and many other causes, we dedicate this time of year to not only "giving up things" but we also "give back". Lent is a time for reflecting and fasting. It could also be a time to dedicate the season to Evangelization. The best opportunity, as Knights, that we have to evangelize is to introduce more Catholic men to the work of our great order. Lent is the time of year when RCIA candidates are brought into the Parish community. Why stop there? Lent can be a time to welcome new Knights into your Council community. This is one our most visible times of the year. Use your fund raisers as membership drives. Display brochures, use the KofC placemats on your tables and have someone dedicated to greeting potential members. Make sure it's a Brother Knight who can answer questions about the order.
As we move into Lent, we also get even closer to the annual State Convention. This year's convention will be held in Biloxi, April 27-29 at the Golden Nugget hotel. Many Councils have already registered their delegates, reserved hotel rooms and purchased Convention booklet ads. If you haven't, I urge you to do so as soon as possible.
Read more
Knights in Action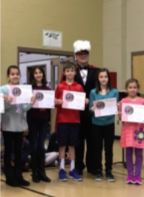 Jackson Council 848 promoted "Keep Christ in Christmas" in coordination with St. Anthony School in Madison. On January 5th, PGK Charlie Sims presented "Certificates of Participation" from the Knights of Columbus to students.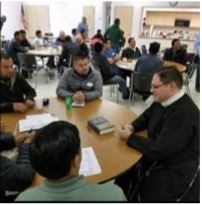 St. Therese Council 8285 hosted a retreat led by Redemptorists based in Greenwood February 10, themed Faith, Family & Fatherhood - La Fe, Familia & Paternidad. Over 40 men attended the event featuring sessions in English and Spanish which incorporated elements from the KC Building the Domestic Church program.
Read more news
from
across the state.