Magnolia Knight Newsletter
July 2018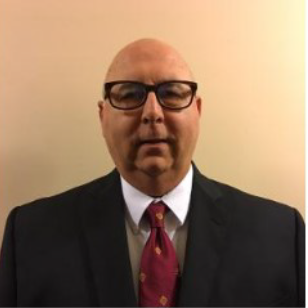 From the State Deputy
Brother Knights, I thank you for putting your trust in me and giving me the honor of electing me State Deputy. I want to thank current State Deputy, Noel Aucoin, for being so helpful to me as we have moved up the offices together. He has gone out of his way to help me and was like an older brother for me. Noel will be quick to tell you, I have a few years on him. But, he still treated me like a brother and showed me the ropes. IPSD Jim McCraw has never been at a loss for words or advice. Thank you, Jim. The State Officers travel often together as we go to out of town Knights' functions. That creates a real bonding experience. All of the Past State Deputies have taught me a lot over the years.
You, my Brother Knights, have done a tremendous job the past few years. We have surpassed 7,000 members in Mississippi and won Circle of Honor two years running under Jim McGraw and Noel Aucoin. I am writing this a few days before July 1, but we have a chance to make it for the third year in a row. Thank you all my Brother Knights, for working so hard. Hopefully we win, but either way we have worked hard and done tremendous things for our Church and our Communities. I am proud of all we do.
I will discuss other things in the coming months. But let me assure you that I will do my best to give you the lead-ership you deserve. I have some big shoes to fill, but with your help we can keep Mississippi at the top where we belong.
Read more
Knights in Action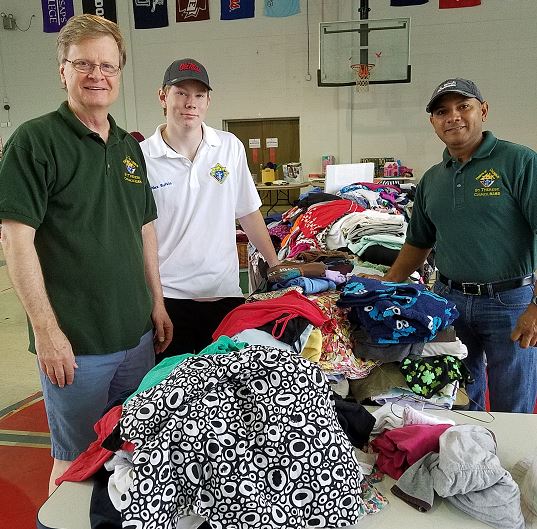 A dozen Knights from Jackson Council 8285 worked the St. Therese garage sale July 7. Catholic Women's Association, parish youth, St. Vincent DePaul, and KCs shared in the proceeds.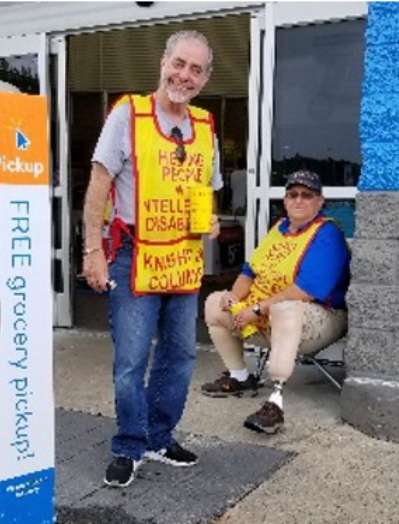 D'Iberville Council 9094 on June 15 and 16 held its annual drive for People With Intellectual Dis-abilities outside of Wal-Mart.
Read more news
from
across the state.