Magnolia Knight Newsletter
September 2017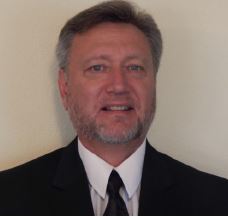 From the State Deputy
Greetings to you all. I hope the summer has been an enjoyable one for you and your families. I know that the State Family has had a great summer. We have enjoyed the Steak and Hamburger dinners throughout the state. I have not been able to attend as many as I had planned, but the rest of the State Officers, Directors and District Deputies have a great time helping provide these deserving Councils what they have earned. Thanks to all that have helped with the dinners and hopefully we can do something similar the second half of the Fraternal Year.
For the first half of the Fraternal Year however, we have a new incentive. Any Council that reaches their Star Council goals and complete all the required forms, by January 15th, will be exempt from the January 2018 State Per Capita. This could mean hundreds of dollars staying in your Coun-cil treasury. What about the Councils that are membership active but cannot reach their Star Council goals? Well, ANY new member brought in between now and January 15th will NOT be added to your State Per Capita role. In other words, if your Councils was billed for 100 members in July 2017 and you bring in 20 new members (between now and January 15th ) you will only be billed for 100 mem-bers on the January State Per Capita invoice.
I would like to take a minute to offer prayers to our Brothers in Texas. I know many of you would like to help. Please contact our State Disaster Relief Chairman, Jerry Schmuck before heading to the devastated areas with relief supplies or workers. He has been contacted by Supreme and they have asked him for suggestions to help in the relief efforts in Texas. He will have an inside track on where to concentrate our efforts and possible contact information. His contact information is in the State Directory.
Read more
Knights in Action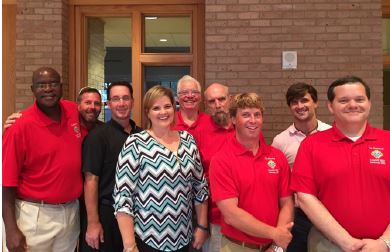 St. Richard Council 15131 Jackon helped sponsor a Meet and Greet Reception for Mrs. Jennifer David new principal of St Richard School. Present were Council members, Mrs. Jennifer David and Rev. John Bohn, Pastor of St. Richard Catholic Church.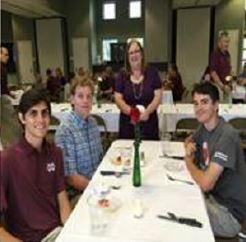 Council 6765 Starkville rolled out the red carpet for college freshmen Knights August 19th at its Installation of Officers, Mass and steak dinner. Student Knights included Tony Zbysinski, Dylan Gutierrez and Zachary Wagner, who joined the Order during their senior year at St. Patrick High School, Biloxi. Dawn McGinley, Director of Campus Ministry helped welcome the freshmen.
Read more news
from
across the state.